Fire and Fury Games
We give history a second chance.
2nd Edition, Brigade Fire and Fury Support
FREE DOWNLOADS
Here you can find official rules errata, optional rules, and player aids, including the quick reference sheet for different figure scales, and the various movement and fire templates. Updates will be posted as needed and announced on the forum.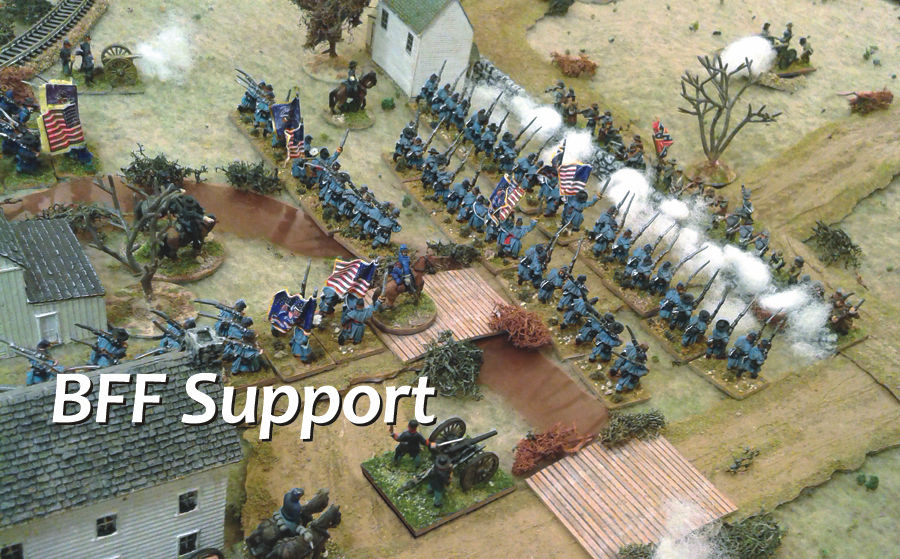 ---
Official BFF Rules Errata
There are currently no official errata for the second edition rulebook and scenario book.
Last update 26 Nov, 2019
---
BFF Optional Rules
There are currently no optional rules for the second edition, brigade-level rules.
Last update 26 Nov, 2019
---
BFF in 10mm
Thoughts on playing BFF in 10mm by R.M.Davies on his
blog
---
BFF Player Aids